A PLAYGROUND for the children of Vanaprastha, India

Anywhere in the world, if you ask a boy or girl "what do you like to do", the answer is: PLAY!
PLAY is fun, joy, sharing and inclusion.
GAME affects the physical, socio-emotional and cognitive development of the young individual in the growing age.
GAMING is an inalienable right of the child recognized by article 31 of the UN Convention on the children and adolescents rights.
As a non-governmental organization, Vanaprastha support INSTRUCTION and EDUCATION, and PLAY is part of this path. Involved in the game, the child engages more and learns faster. Our educational perspectives require new spaces with modern, safe and suitable equipment for the environment in which children live.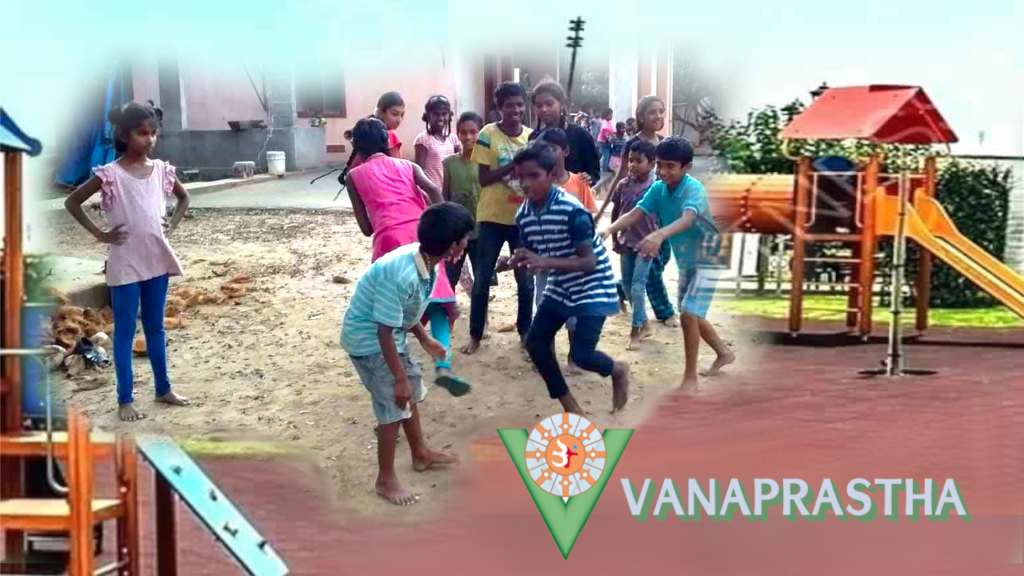 So we started this FUNDRAISER TO CREATE AN OUTDOOR EQUIPPED PLAYGROUND for our children in Vanaprastha.
What will the playground look like? Beautiful and safe, with a slide, two swings, a 'merry go aroud' carousel, a climber, and for the little ones, also a dedicated multifunctional area, always with slide, swing, scalable wall and more …
HELP US. Support our project. Spread it. Share it with your friends, family and on social channels.
We thank you with our greeting: SHANTI OM, which means Peace and Love.
To get to know us better, visit www.vanaprastha.it
#ildirittodigiocare
#TOHEALTOHUMANIZE